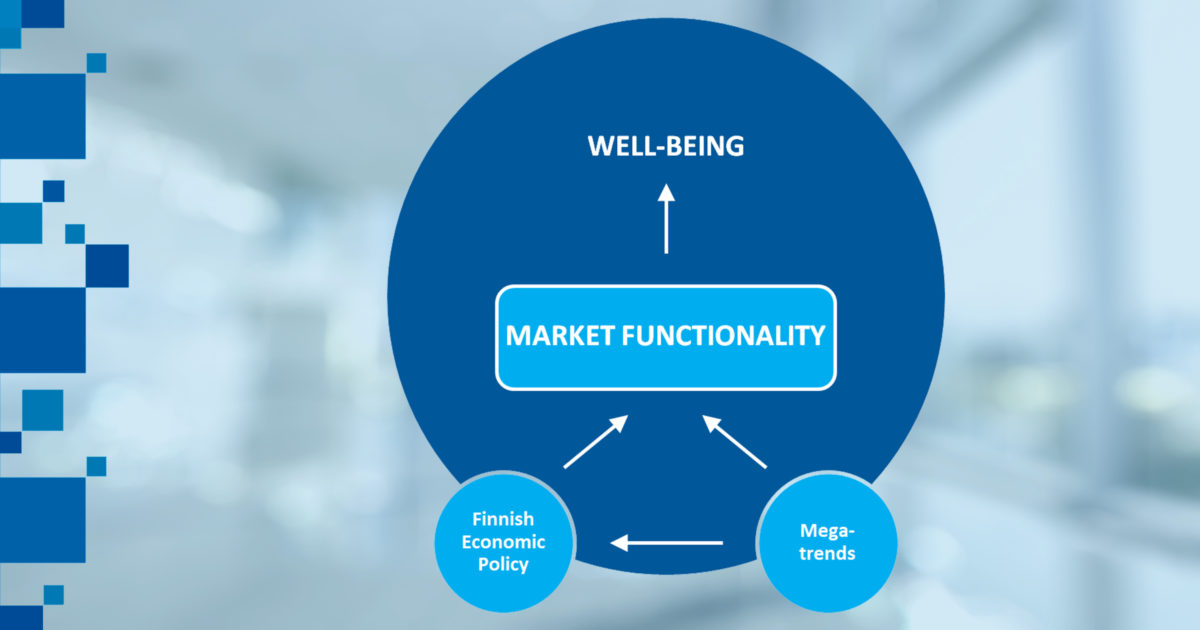 Themes
Etla's research activities focus on two thematic areas and the research is carried out in four research groups.
Theme 01 Impact of Economic Policy
The aim is to provide information on how economic policy can promote competition and business conditions between companies in Finland and improve the competitiveness of Finnish production on the world market.
Research topics
Finland's competitiveness
Finland's capacity to adapt to economic shocks
Flexibility in the labor market contract system/institutions
Impact of the transport system on business agglomeration
Factors influencing corporate investment activity
Structural competitiveness indices
The Finnish regulatory system and its impact on competition between companies in Finland
Methods for assessing the impact of social security, both in the short term and throughout the life cycle of, particularly in terms of labor supply and the effectiveness of the income transfer system
02 Impact of Driving Forces (Megatrends)
The research focuses on the driving forces' (megatrend's) effects on the business sector and on the preconditions of economic policies
Research topics
Economic Analysis of Climate Change
The impact of technological change and aging on the need for adult and retraining
Impact of digitalization on the Finnish tax system
Pressures for the tax system in the EU
Time after artificial intelligence
Future of the forest sector
Globalization and trade policy.